Geographical Similarities, Shared Values Form Core of Chile-California Relations
The following answers to questions posed by the California Chamber of Commerce are from Paula Estévez, general manager of the American Chamber of Commerce (AmCham) in Chile.   
AmCham Chile
Please tell us a bit about the American Chamber of Commerce in Chile, services you provide and activities.
The Chilean-American Chamber of Commerce (AmCham Chile) has more than 400 member companies from 32 economic sectors.
The United States is the largest source of foreign direct investment in our country, representing nearly US $40 billion. Therefore, we are considered to be the "voice of the foreign investor" in Chile.
Our members also contribute nearly 450,000 jobs to the economy. Nonetheless, the ties between our countries go far beyond economic figures.
Our mission is to strengthen the relationship between Chile and the United States, supporting sustainable business by building spaces for public-private collaboration and an exchange of best practices.
In over 100 years of history, AmCham Chile has actively contributed to our country's development. Our focus is not only on promoting business and investment. We also seek to contribute to the development of human capital and technologies, which improve quality of life.
We do this by sharing best practices in many fields such as corporate governance and transparency, as well as diversity and inclusion in the business world.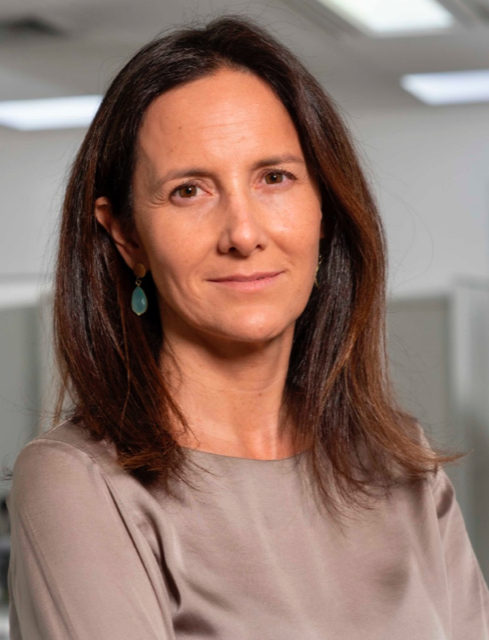 Chile-California Relations
AmCham Chile and the CalChamber have a memorandum of understanding (MOU) dating back to 2009 — shortly before the Chile California Council was established (www.Chile-California.org). How do you support the unique relationship between Chile and California? (Please see www.calchamber.com/chile.)
Over decades, Chile and California have developed a close relationship, which is built on elements ranging from geographical similarities to shared values such as sustainability and opportunities in fields including clean energy. These synergies are reflected in the numerous cooperation agreements signed between our countries and institutions, as well as the work of the Chile California Council — where representatives of both CalChamber and AmCham Chile participate as councilors.
This special relationship was evident in AmCham Chile's most recent virtual mission to the United States, held in late 2020. During this program, we invited a group of our members to actively reflect on a new, emerging concept of sustainability and associated insights for the recovery from the pandemic.
This mission was sponsored by the Chile California Council and speakers included California-based institutions such as 7th Generation Advisors, the University of California, Davis Center for Watershed Sciences and the California State Coastal Conservancy, among other prestigious institutions.
The Chile California Council is a binational nonprofit organization, established in San Francisco with 501(c)(3) status, that promotes mutually beneficial relationships and the exchange of knowledge between Chile and California in the public and private sectors. To learn more:

• View Chile California Council corporate video.

• Chile California Council corporate presentation.
We believe that both Chile and California have valuable learnings and experiences to share with each other, and therefore we actively promote opportunities for dialogue through the programs and events that we organize.
COVID-19 Impact
What is the economic impact of COVID-19 on businesses in Chile?
The pandemic has deeply affected all countries and aspects of society, and its economic impact will be felt for years to come. It has also led to an accelerated digitalization and technological transformation, with diverse impacts on different sectors.
At AmCham Chile, we are focused on contributing to our country's recovery and building a more collaborative society with broad opportunities.
We are committed to fostering a new perspective on business, in which a company's success is translated into creating value for all of society. Even in the context of COVID-19, foreign investment continues to be our country's motor for development, and we are convinced that it will continue to play a key role in our economic recovery.
Despite the challenges associated with the pandemic, the United States continues to be the largest source of investment in our country. In this sense, we are convinced that the experience and leadership of our member companies can make a significant contribution to Chile's sustainable and inclusive development.
U.S.-Chile Free Trade Agreement
Both AmCham Chile and the CalChamber are longtime supporters of the U.S.-Chile Free Trade Agreement (FTA). What does the FTA mean for Chile?
Over the last 30 years, Chile has carried out a solid strategy of international insertion, which has opened new and larger markets. Since the signing of the FTA between Chile and the United States, trade between our two countries increased by more than 200%. We recently commemorated the 15th anniversary of its signing.
The United States is currently the No. 2 destination of Chilean exports, representing more than 13% of the total. It is also Chile's No. 1 trading partner in several economic sectors. Significantly, the U.S. is the main destination for exports from Chile's small and medium-sized businesses, representing 18% of the total and more than US $284 million.
It is also the main destination for the export of noncopper products, representing 20% of the total and equivalent to over US $6.3 billion. It is the main destination for the export of services, representing 31% of the total with a value of over US $319 million.
Even beyond investment and job creation, American companies have made an important contribution to our country in terms of forming human capital, sharing best practices in areas such as corporate governance and developing technology that improves the quality of life for all. Our countries also share essential values such as democracy, free enterprise, and diversity and inclusion.
At AmCham, we are actively working to build a more sustainable and inclusive society. We consider California to be a long-term partner in these efforts, and we look forward to working together in the years to come.
Staff Contact: Susanne T. Stirling
Medio: CalChamber Alert